Chance Needs A Home
Our aim was to write one 'featured' article a week, focusing on non-profit charities and good causes that benefit dogs. However, we have had a request to help Chance find a new home and so we have chosen to write 2 featured articles this week.
Chance the Pitbull is absolutely adorable and he is in desperate need of your help!  He has now been with New Beginnings For Animals in Mission Viejo, CA for a year and he has very recently graduated from a very extensive training program at the Blue Dog Ranch Training Center. Chance was adopted as a happy puppy, but unfortunately through no fault of his own, he was returned at a year old and sadly his previous adopters did not socialize him with other dogs. With this in mind, New Beginnings found a wonderful trainer named David Roe to work with Chance and now he is ready for a second chance at a happy life.
Those who have spent time with him describe him as a great dog who is eager to please. He loves people, however like most rescue dogs he can be a little nervous initially. Currently Chance is boarding with the trainer, but this loving, loyal and friendly dog needs to find his forever home now.
To see a full description and more photos of Chance click here
Chance is already neutered, fully house-trained and up-to-date with his shots. He is looking for owners who are committed to continuing his training and giving him the stability and structure he needs. He is such a wonderful dog, always happy and eager to please and he would get on well with another calm dog. Transition training will be provided by the trainer to ensure a smooth adjustment.
If you are not able to offer Chance the loving and permanent home that he deserves, but would be able to help with fostering in the interim period, we would still love to hear from you.
If you are interested in fostering or adopting Chance, please email Hana at hanaskids@earthlink.net or contact Karen on 949-973-8490 or email gmattes@cox.net for more information. You can also visit www.greatpets.org and fill out an online application form.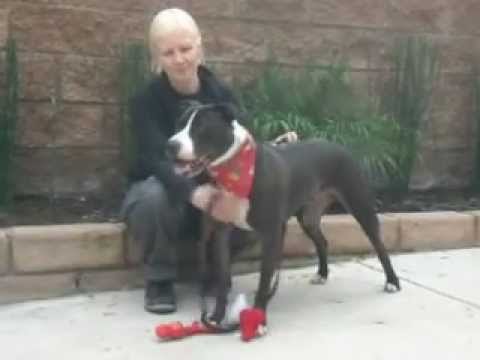 New Beginnings for Animals also have many other Dogs and Cats who need loving forever homes, so please stop by their site and help in any way you can.